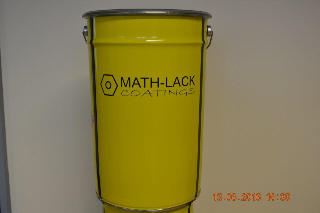 MATHLACK OE was established on 1978 by PANAGIOTIS & KATERINA CHATZOGLOU with the production and distribution of high quality wood coatings for the furniture industry.
In the year 1993 MATHLACK starts up a new cooperation with the Italian producer of raw materials GALSTAFF for the special effect and promoting these kind of special products in the market.
In the year 2005 the export department is created starting the new attempt to develop the MATHLACK network in the global market.
From 2008 MATHLACK is establishing a unique pattern that gives the possibility of coping and reproducing transparent – semitransparent stains, one possibility that until that time was only achieved for pigmented systems.
On 2012

MATHLACK

expands the cooperation with BASF and taking the authority to distribute the products: kaurit® 171 and kaurit® 287.